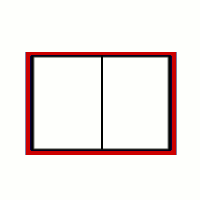 These are the sources cited in the section of the website about Ancient Egypt. If you're curious, they have more details about the games described here as well as other interesting games.
I've also included a list of other helpful books about games and some books about life in general in Ancient Egypt. Many of them were written for kids, but I recommend those books for adults, too. For one thing, kids' books are good for getting an introduction to a topic, and for another, they include more pictures. Pictures are not only good for getting a better understanding of what the book is talking about, but they can be a big help for planning costumes for a theme party.
Hope you've enjoyed the games and the site!
Bibliography
Grunfeld, Frederic V., ed. Games of the World. New York: Ballantine Books, 1975.
This book has both historical information about games from different periods of history and different areas of the world and also gives information on how to make and play the games. The book is available to read online through Internet Archive (multiple copies).
Mertz, Barbara. Red Land, Black Land: Daily Life in Ancient Egypt. New York: HarperCollins Publishers, 2008.
This is a comprehensive guide to life in Ancient Egypt, covering a wide variety of topics, including what it was like to grow up in Ancient Egypt, the lives of women, household pets, typical households, the military, arts, sciences, religion, mummification, and funeral rituals. It begins with a chronology of periods of Egyptian history. The book is available to read online through Internet Archive (multiple copies).
Nardo, Don. Arts, Leisure, and Sport in Ancient Egypt. Detroit, MI: Thomson Gale, 2005.
This is a book for kids about different forms of art and entertainment in Ancient Egypt. It describes some games played in Ancient Egypt but doesn't give rules for them. The book is available to read online through Internet Archive.
Parlett, David. The Oxford History of Board Games. Oxford, England: Oxford University Press, 1999.
This book provides detailed historical background for many different board games from different periods of history and areas of the world.
Payne, Elizabeth. The Pharaohs of Ancient Egypt. New York: Random House, 1992.
This is a book for kids (probably about middle school level) about the lives of Egyptian pharaohs, including Hatshepsut, Akhnaton, and Rameses the Second. It also includes details of Ancient Egyptian history, daily life, and religion. The book is available to read online through Internet Archive.
Provenzo, Asterie Baker and Eugene F. Provenzo, Jr. Play It Again. Englewood Cliffs, NJ: Prentice-Hall, Inc., 1981.
This book has historical information and rules for different types of board games from different parts of the world. It provides boards that readers can copy and use.
Other Game Books
Sackson, Sid and the editors of Klutz Press. The Book of Classic Board Games. Palo Alto, CA: Klutz Press, 1991.
This book came with two sets of playing pieces (black and white glass pieces) and a pair of dice so that readers could play on the game board provided in the book. Among the games included is a version of Mancala similar to Wari.
Ancient Egyptian Life and History
Chapman, Gillian. The Egyptians. Des Plaines, IL: Heinemann Interactive Library, 1997.
This book is part of the Crafts from the Past series for kids. It discusses various aspects of life in Ancient Egypt and gives instruction for craft projects to accompany them. There is a section on games from Ancient Egypt with instructions for making Senet and Snake boards, but it doesn't provide rules for them. In fact, it tells readers to invent their own rules for the games.
Mertz, Barbara. Temples, Tombs and Hieroglyphs: A Popular History of Ancient Egypt. New York: Dodd, Mead & Company, 1978.
This is a general history of Ancient Egypt, covering topics like pharaohs, battles, religion, and hieroglyphics.
Putnam, James. An Introduction to Egyptology. London: Quantum Publishing Ltd., 1990.
This book provides a basic history of Egyptology and discusses various aspects of daily life in Ancient Egypt plus information about the gods, pyramids, and pharaohs.
Van Vleet, Carmella. Great Ancient Egypt Projects You Can Build Yourself. White River Junction, VT: Nomad Press, 2006.
This is a kids' book that briefly explains the history of Ancient Egypt and aspects of daily life with craft projects to accompany each section. There is a section about games with instructions for making and playing Senet using Kendall's rules.
Helpful Links
Ancient Egyptian Costume History: Clothing in the Land of the Pharaohs
This site has sections that describe different types of clothing and accessories worn in Ancient Egypt and how to make costumes.
Ancient Egyptian Society and Family Life
This is part of the University of Chicago site. It discusses life in Ancient Egypt with sections on marriage, child-bearing and family life, clothing, and entertainment. The section on entertainment includes information about board games. Each section includes pictures. The information given here is detailed and useful but some of it may be inappropriate for young readers.
Daily Life
This is part of the Canadian Museum of History site. It discusses aspects of daily life in Ancient Egypt, including food, clothing, housing, and transportation. Each section includes pictures.
Daily Life - Ancient Egypt for Kids
Mr. Donn's Site for Kids & Teachers has pages about various world history topics that can be used in classroom activities. The section about daily life in Egypt includes information about food, clothing (including hair styles and jewelry), occupations, religion, and pastimes. I like this site for being concise and easy for kids to read, although I wish that they had included more pictures of some of the things they described and made it easier to find the pages that list source information.
Egyptian Games
This page from the History for Kids site describes different types of games played in Ancient Egypt, especially those played by children. Because this site has an educational focus, there are accompanying worksheets, quizzes, and activities with more history lessons on various periods.
Senet: An Ancient Egyptian Board Game
This is an alternate set of rules for Senet based on a slightly different board than the one I presented here. The Museum of Science in Boston, which originally posted these rules, has since removed them from their site, but there is a link which redirects visitors to the archived version on The Wayback Machine on Internet Archive.